Aion Cargo Solutions (ACS)
Founded in 2004, Aion Cargo Solution (ACS) has become a leading logistics provider in New Zealand. We specialize in import, export, sea freight, air freight, 3rd Party logistics, local transportation and E-Commerce fulfilment services to local and international clients. ACS also provides in-bounce consumer E-commerce parcel services from China to NZ under the brand "Yun 运过来" and from Korea to NZ under the brand "Ship2U".
Over years of development, ACS has built strong in-house operational capability and know-how, enabling us to deliver tailored logistics solutions to clients with great value. Trusted by our clients, we partner with our clients and grow together with them. We've been growing continuously and steadily over the last ten years.
In 2022 ACS was elected for the second time in the NZ Fast50 Master of Growth Index as one of the fastest growing successfully established companies in New Zealand.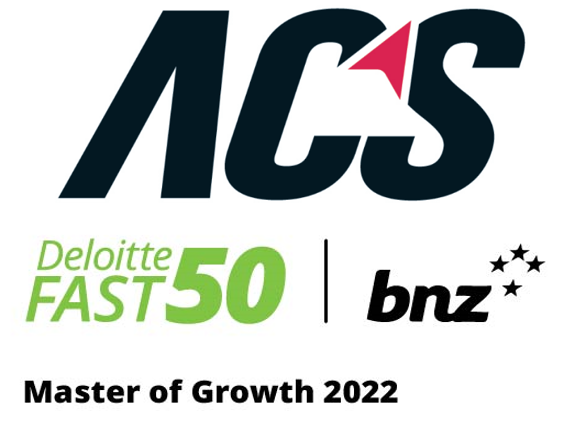 Our Global network
ACS have two head offices overseas, situated in Busan, Korea and Shanghai, China. Our partners world-wide are carefully selected through security rigors and client reputation. This enabled ACS to expand its range and forwarding services to all key markets globally, across 100 countries.
Our Capabilities
Our resources and association with trusted bond warehouses, domestic warehouses and trucking companies enable us to provide you the most robust, economical and scalable location and distribution services over multiple areas, locally.
From small to oversized products, our team of experts is capable of handling items safely and securely, for your peace of mind, exceeding your demands and expectations.
Aion Cargo Solutions Company Milestone
2004
Founded
2005
Established in-house Customs Broker Team    
Launched e-commerce shipping service to Korea
2007
Launched e-commerce shipping service to China
2011
Full membership accredited by IATA
2011
RACA (Regulated Air Cargo Agent) Certified
2012
RMP (Risk Management Program) Certified Established Korea branch
2016
Perishable Cargo Facility Certified by MPI
2018
Started 3PL services with 1500 sqm warehouse in Auckland
2019
Achieved top 10 positions in Air Freight and Sea Freight in NZ
2020
Extended Warehouse 6000 sqm.
Established Shanghai office
Established a subsidiary ATL for E-commerce consumer parcel business
Established Guangzhou branch and warehouse
2021
Ranked No. 47 in NZ Fast50 Index in 2021
2022
Ranked No. 11 in NZ Fast 50 Master of Growth Index in 2022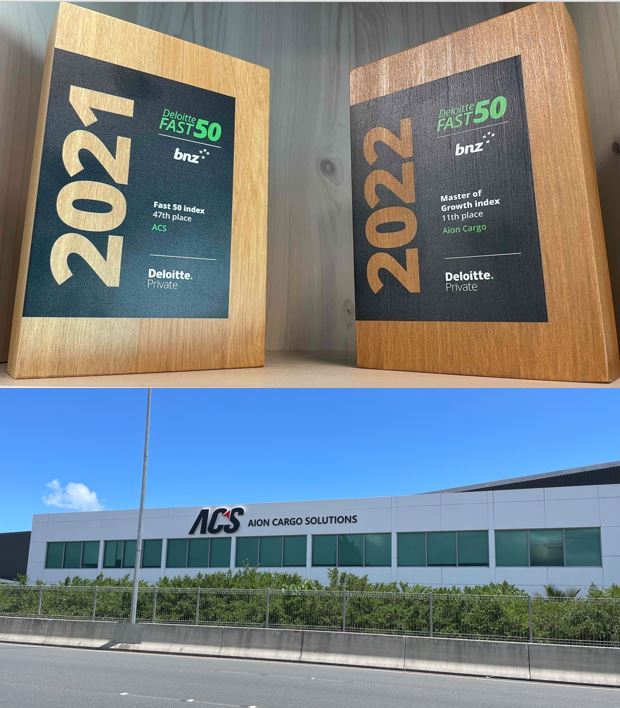 Our Facilities
We've established 4 modern warehouse & operation facilities, in Auckland, Guangzhou and Seoul, with total over 12000 sqm of space for storage and cargo operation, allowing us to serve our clients in a more efficient and secure way.
"Communication about deliveries and other requests is excellent!"
"When asked they are fantastic at explaining things I don't understand or finding the status on a shipment."
"Always feel reassured to work with your team and every staff we worked with has a strong sense of responsibility. Really appreciate your support."
"ACS did a great job in servicing our export cross border team, they go extra mile to support our customers and have been a key partner to grow with us."
"Staff at Aion Cargo has a very pro active approach. They are very quick to respond and always provide solution for our requirements. They are very friendly and approachable. They are very knowledgeable with the freight forwarding business. Very professional, transparent and can do attitude. They have successfully managed our freight forwarding orders since 2017"
" Our cargo were facing 3 weeks of delay because of shipping line schedule. After working closely with various parties in the supply chain we finally successfully got the cargo shipped on time and saved 260K NZD of lost. We would like to specially thank Aion Cargo for its great work in this project!"
"Aion Cargo Team are always willing to go the extra mile to keep us happy and complete our jobs by the required times."